We Are Open and Looking Forward To Helping You! We've taken precautions to ensure your health and safety. See Our Office Hours
Looking for Hearing Aids in Central Arkansas or Memphis, TN?
American Hearing & Audiology's Got You Covered
If you're reading this, chances are we don't have to tell you just how much hearing loss can affect your life. You've already experienced the difficulty carrying on conversations. The need to constantly say "What?", much to the annoyance of friends, family and co-workers. Increasing the volume on your TV, radio and cell phone bit by bit with each passing year. And slowly but surely, finding yourself isolated in a world whose sounds you can no longer clearly hear or understand.
That's why American Hearing & Audiology is here, and it's why you're taking the time to learn what you can do to get back the life you've lost. Rest assured, you are not alone. Literally tens of millions of people in the U.S. are losing their hearing. But at American Hearing & Audiology, we're only concerned about one of them: you. Our experienced and caring professionals will test your hearing, advise you on new strategies to deal with hearing loss, and, if necessary, make practical recommendations to help you choose from a wide selection of the latest, most sophisticated hearing aids on the market.
Maybe you are still thinking, "My hearing isn't that bad. I can live with it for now." Don't talk yourself into accepting hearing loss before you learn all the facts. Let American Hearing & Audiology arm you with the knowledge you need to make the right choice for your lifestyle.
It's time to discover how you can get back what you're missing. Call American Hearing & Audiology at 901-499-3286 today.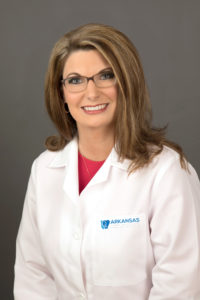 Courtney Matyja, Au.D.
Doctor of Audiology
You don't have to live with hearing loss.
You don't have to live with hearing loss.
Schedule a no-obligation 14 day trial of the latest hearing aid.
5 Reasons to Call Us Today
1. You'll increase your self-confidence.
When you can carry on a conversation, and can clearly hear what others are saying, you'll not only feel smarter, you'll act it, too.
2. You'll improve your relationships with family and friends.
When you hear better, it makes it easier to communicate and stay connected.
3. You can increase your income.
You'll enjoy work more and you won't miss out on opportunities because of hearing loss.
4. You'll feel better physically.
Hearing loss is directly correlated to increased hospital visits. With better hearing, your balance may improve and you'll be healthier and happier, too.
5. You'll enjoy life more.
With better hearing, you can live life to its fullest.
You don't have to live with hearing loss.
You don't have to live with hearing loss.
Why Work with the Audiologists at American Hearing & Audiology?
We love helping people reconnect with those they love through better hearing. Our passion is helping you hear better so you can enjoy your passions, too.
We help you understand what type of hearing loss you have and the best solutions that are available to you, so you can make an informed buying decision—one that will make you happy.
While there are lots of options out there, we've researched and tested hundreds of hearing aids and only carry the best.
Once you've selected the best hearing aid for your hearing, your lifestyle, and your budget, we program it for perfection—ensuring that you achieve the highest sound quality.
Then we follow-up with you to fine tune your hearing aids to work optimally.
Your satisfaction is our biggest concern.