Your Hearing AID Experts in Conway, AR
2515 College Ave.
Conway, AR 72034
501-697-4658
Office hours:
Monday-Friday: 8:30am – 5:00pm
Closed 12:00pm – 1:00pm
After Hours & Weekends:
By Appointment Only
If you could do one thing today that would mitigate the risks of mental decline, depression and even accidents you'd do it, right? Yet the average person waits seven years from when they first notice hearing loss to get a hearing test. The hearing tests we offer at our Conway, AR, hearing aid center reveal more than the cause and extent of hearing loss–they can often detect early signs of other medical conditions. A hearing test is also the best way to determine treatment.
Schedule an appointment with our qualified Conway, AR audiologists for your hearing loss, hearing aids, or a hearing test.
Don't suffer in silence. Our staff in Conway, AR, can help you uncover the cause of your hearing loss and get you the treatment you need.
Audiologists – Conway, AR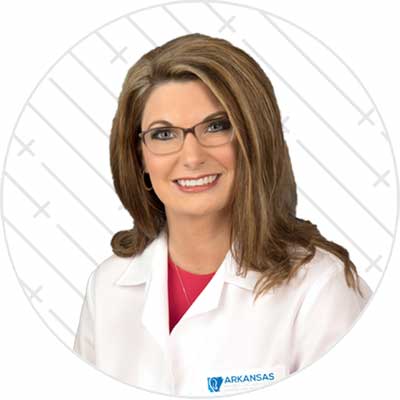 Courtney Matyja, Au.D.
Doctor of Audiology
Conway, AR
Dr. Courtney Matyja, Au.D. received her undergraduate degree from the University of Arkansas at Little Rock, followed by a Master of Science degree from University of Arkansas for Medical Sciences. She then went on to receive her Certificate of Clinical Competence in Audiology from the American Speech-Language-Hearing Association.
After a year practicing in Conway, Dr. Courtney Matyja,  Au.D. decided to pursue her Doctor of Audiology degree from the University of Florida.
Since beginning her career in audiology, Dr. Courtney Matyja, Au.D. has sat on the Audiology Advisory Council for ASHA, and serves as the current VP of Education for the Arkansas Academy of Audiology.
She enjoys private practice as it allows the time needed to understand the needs of her patients, affording her the opportunity to provide them with the best hearing healthcare possible.